Be inspired. Get advice. Find your path. Watch live or on-demand. Welcome to UCAS/Discovery. Your future starts here…
At UCAS/Discovery you can explore all kinds of possibilities. Get stuck in and open your mind to a world of opportunities.
This is an unmissable chance for you to explore your options and decide your future.
Join us live between 10:00 and 18:00 (UK time) to:
explore over 100 UK universities
get inspiration and explore different career opportunities
understand if an apprenticeship is right for you
take part in live sessions and get your questions answered by the experts
get practical help on personal statements, accommodation, student loans, and more
hear from real students
Here's a taster of what's in store...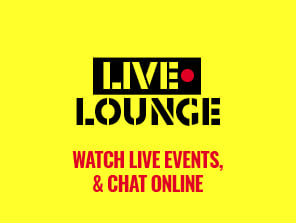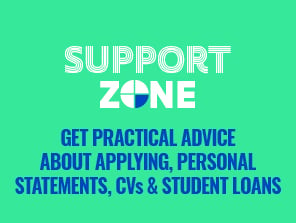 ​
'Taking control of your future' with Dr Alex George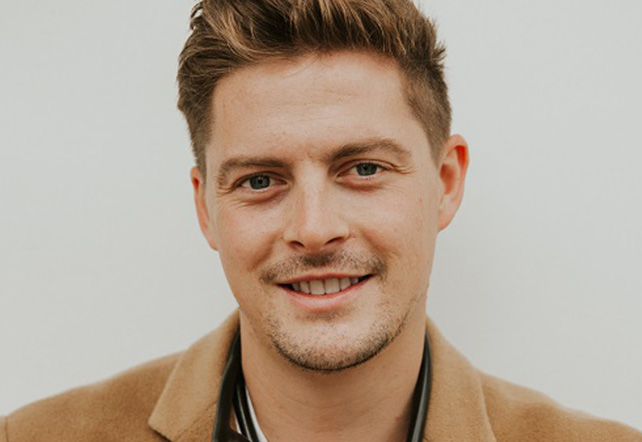 Hear how Dr Alex's life decisions and challenges led him to Love Island, the frontline, and now Number 10 Downing Street.
Whatever you're thinking, Dr Alex will be joining us live to help you break it down by reflecting on his life decisions, how he overcame the challenges he faced, and why it's so important to look after yourself along the way, wherever life takes you next.
Listen in, ask questions live, and start to take control of your future.
'What I wish I knew when choosing my uni' with YouTuber and Oxford Uni student, Eve Bennett
From A levels to the University of Oxford, an internship in Berlin, and now aspiring journalist. Eve will be reflecting on the decisions she made after school and college – the highs, the lows, and how they have led her to today. But most importantly, what advice she would give her younger self if she was to do it all again. A tell-all session and must-see for those of you about to embark on your journey to university.
University of Aberdeen
Abertay University
Aberystwyth University
ACM
Anglia Ruskin University
University Centre Askham Bryan
Aston University
Bakkavor
Bangor University
Bath Spa University
University of Bath
University Centre Bishop Burton
Bishop Grosseteste University
BIMM Institute
University of Bolton
University of Bradford
University of Brighton
University of Bristol
UWE Bristol
British Airways
Brunel University London
Cambria University Centre
University of Cambridge
Cambridge Regional College
Canterbury Christ Church University
Cardiff University
University of Central Lancashire
The College of Agriculture Food and Rural Enterprise (CAFRE)
University of Chester
University of Chichester
City, University of London
Coleg Cymraeg Cenedlaethol
Coventry University
University for Creative Arts
University of Cumbria
University of Derby
University of Dundee
Durham University
The Dyson Institute of Engineering and Technology
University of East Anglia (UEA)
University of East London
Edge Hill University
The University of Edinburgh
Edinburgh Napier University
University of Essex
Escape Studios (Part of Pearson College London)
ESCP Business School
Falmouth University
FTA Global
The Garage
Glasgow Caledonian University
The Glasgow School of Art
University of Gloucestershire
Wrexham Glyndwr University
University of Greenwich
Grwp Llandrillo Menai
Hereford College of Arts
University of Hertfordshire
University of the Highlands and Islands
University of Huddersfield
University of Hull
Hull York Medical School
ICAEW
Imperial College London
Institute for Contemporary Theatre
Keele University
University of Kent
Kingston University
Lancaster University
The University of Law
University Centre Leeds (Leeds City College)
Leeds Trinity University
Leeds Arts University
University of Leicester
Lincoln College Career Degrees
University of Lincoln
University of Liverpool
Liverpool John Moores University
LMA
London Film Academy
London Metropolitan University
Loughborough College
Loughborough University
UCEN Manchester
The University of Manchester
Manchester Metropolitan University
Morrisons
Newcastle University
Newcastle College
University of Northampton
Norwich University of the Arts
New College of the Humanities
The Northern School of Art
Northumbria University
University of Nottingham
Nottingham Trent University
University of Oxford
Oxford Brookes University
University of London Institute in Paris
Pearson Business School (part of Pearson College London)
Plymouth College of Art
University of Plymouth
University of Portsmouth
Queen Margaret University, Edinburgh
Queen Mary University of London
Ravensbourne University London
University of Reading
Robert Gordon University
University of Roehampton
Royal Air Force
SRUC - Scotland's Rural College
University of Salford
Screen and Film School
SOAS University of London
The University of Sheffield
Sheffield Hallam University
University Of Southampton
Solent University - Southampton
St Mary's University
Staffordshire University
Staffordshire University London, Digital Institute
University of Stirling
University of Strathclyde
University of Suffolk
University of Surrey
Swansea University
The Sheffield College
Stockton Riverside College and Redcar & Cleveland College
Trinity Laban Conservatoire of Music & Dance
University of Wales Trinity Saint David
UCFB
UCL
Ulster University
Ulster University
Ulster University
Ulster University
Virgin Media
University of the West of Scotland
University of the Arts London
University of South Wales
University of Warwick
University of West London
University of Westminster
University of Wolverhampton
University of Winchester
University of York
York St John University