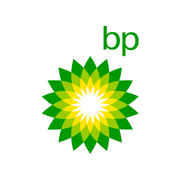 bp International Ltd.
Early career opportunities
Here at bp, we're committed to transforming our business so that we can change energy for the better. Our purpose is reimagining energy for people and our planet. We want to help the world reach net zero and improve people's lives.
It's an exciting time to join bp in an apprentice. We're passionate about making sure the differences we see in the world around us are reflected in our workplace. By harnessing different perspectives, life experiences and backgrounds, we can create an environment rich in new ideas and smart solutions.
Kareem – trading & shipping apprentice
Looking for jobs and apprenticeships? We can match you to potential employers.
Just create a UCAS account and fill in a quick form to tell us what you are interested in, where you live, and how far you want to travel.
Subscribe for smart alerts
Perks and benefits
Bonus and reward scheme

Cycle scheme

Employee assistance

Flexible working

Health cover

Learning and development

Pension

Rewards and benefits

Wellbeing scheme
bp International Ltd.
bp Headquarters, Chertsey Road, Ashford, Sunbury-on-Thames, TW16 7LN
Visit our website
Company information
Headquarters:

Ashford
Testimonials
The culture and the people at the company are incredibly supportive and friendly

"I think bp is a brilliant employer. The culture and the people at the company are incredibly supportive and friendly. It is a massive family, and everyone looks after one another, especially on the early career's schemes."

We have socials, we have fun

"The group of us early careers employees at bp have become a real close-knit collective. We go out and spend a lot of time together. We have socials, we have fun, and we forget about work because at the end of the day we are young and want to relax sometimes!"

One of the most rewarding aspects as degree apprentice at bp is the remarkable inclusive working environment.

"It's a place where I can genuinely be myself. The trust and responsibility I'm entrusted with go beyond the boundaries of my job title, allowing me to grow and excel as if I were a full-fledged employee."
Values
We care deeply about how we deliver energy to the world. Every action, every decision, is underpinned and driven by our values. Above everything, that starts with safety and excellence in the way we do things. Our approach is built on respect and having the courage to do the right thing. We are determined to continually learn and strive to do things better. We might be a big business, but we pay attention to the important things – and that starts with you. We don't just create values for a corporate handbook; we live by them every day at all levels and in all parts of the business.