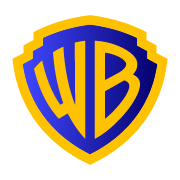 WarnerMedia
WarnerMedia - Your Pathway into the Media Industry
WarnerMedia are a leading entertainment company offering opportunities to young people from all backgrounds. We currently have over 120 Early Careers employees and are looking for more eager young people to join our company!
WarnerMedia is a powerful portfolio of iconic entertainment, news, and sports brands. We bring people, technology, and the world's best storytellers together to drive culture and meaningful connection. We believe the enduring power of stories can open our eyes to the world, to each other, and to new and different perspectives. Join us. Shape your story here.
Looking for jobs and apprenticeships? We can match you to potential employers.
Just create a UCAS account and fill in a quick form to tell us what you are interested in, where you live, and how far you want to travel.
Subscribe for smart alerts
WarnerMedia
160 Old Street, London, EC1V 9WB
Visit our website
Company information
Headquarters:

London

Founded:

1923
What is it like to live in London?
Check out our city guide
Spend your student years in one the world's most cosmopolitan and fashionable cities, where the word 'boredom' doesn't exist.
Learn more