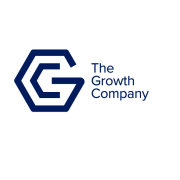 The Growth Company
GC Education & Skills
Kick-start your future or business and achieve your goals with our range of apprenticeships, traineeships, courses, higher education degrees and adult courses. We offer a huge range of apprenticeships, traineeships and courses for people throughout their working lives.
As well as practically based training, we also offer a wide range of classroom-based courses designed to cater for all levels and all ages. Our apprenticeships are designed with progression in mind so you can move on to advanced apprenticeships and higher apprenticeships and, in some occupations, on to higher education. We've been established for 30 years, making us experts in our field and rated as Ofsted Grade: Good. We've supported thousands of young people who want to kick-start their careers.
Looking for jobs and apprenticeships? We can match you to potential employers.
Just create a UCAS account and fill in a quick form to tell us what you are interested in, where you live, and how far you want to travel.
Subscribe for smart alerts
The Growth Company
Lee House, 90 Great Bridgewater Street, Manchester, M1 5JW
Visit our website
Company information
Headquarters:

Manchester
What is it like to live in Manchester?
Check out our city guide
More so than anywhere else, the uncrowned capital of the North epitomises the phrase, 'Everybody welcome'.
Learn more