Routes Into Rail
Think career, think rail
Rail needs tens of thousands more professionals over the coming years to keep up with passenger demand and government investment. Be a part of the next generation of the rail industry!
Routes into Rail is an initiative run by the rail industry to provide advice and information on the wide range of careers offered in the rail industry. The rail industry is so much more than train drivers and station personnel. Whether you want to work in IT, engineering, business, human resources, sustainability – or driving trains! – there's a route into rail for you. Find out about careers, training, apprenticeships, university courses and graduate opportunities through Routes into Rail.
Join an industry that offers exciting careers.
Whether it's building state-of-the-art stations, designing more energy-efficient trains, or finding innovative ways to keep people safe, there's a route into rail for everyone.
Be part of a sustainable future with a rail career
With investment in rail to keep the country running and build a sustainable future, the demand for the next generation of the rail industry is at an all-time high.
Routes into Rail was set up by the rail industry to promote rail industry careers. The rail industry is facing pressing skills shortages. Demand has increased, caused by significant government investment in rail projects. At the same time, supply has decreased – caused by an ageing workforce, an exodus of workers due to the end of freedom of movement brought about by Brexit and the number of apprentices being trained not keeping up with demand. These factors make rail a great industry to be a part of. You can choose from a wide range of roles, develop transferable skills to keep your career interesting, work all over the country and know that there will always be demand for your skills. The rail industry will play a major role in creating a sustainable future for the UK by taking cars and trucks off the road and putting people and freight onto electric and hydrogen-powered trains. This means, if you work in rail, you will be contributing towards building this future. Visit our website and social channels and come to see us at UCAS events to find your career in rail.
Looking for jobs and apprenticeships? We can match you to potential employers.
Just create a UCAS account and fill in a quick form to tell us what you are interested in, where you live, and how far you want to travel.
Subscribe for smart alerts
Routes Into Rail
26th Floor, Millbank Tower, London, SW1P 4QP
Visit our website
Company information
Headquarters:

London

Founded:

2020
What is it like to live in London?
Check out our city guide
Spend your student years in one the world's most cosmopolitan and fashionable cities, where the word 'boredom' doesn't exist.
Learn more
Testimonials
VolkerFitzpartick

The rail sector offers huge opportunities; the growth of the industry is outpacing the incoming people, therefore if you have the skills – you will not be overlooked. The variety of work is brilliant, and has some of the most challenging projects an engineer could hope for.

Southern Rail

I'm so glad I found out about the apprenticeship scheme at Govia Thameslink Railway and would encourage others to also consider it – there are so many different routes to follow you are bound to find a career you love!

Network Rail

I would like to think by the time I've retired, we've left the railway in a place where…it's as resilient as it needs to be because we know with global warming that we're going to face even greater challenges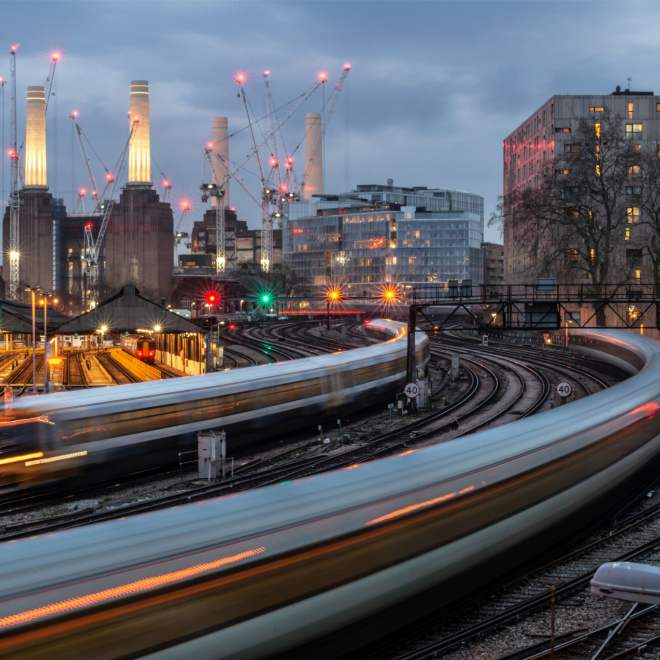 Culture
Rail is a truly open, diverse and inclusive environment, committed to representing the customers it serves. While there is some still some way to go, the rail sector has seen the percentage of females employed in rail grow from 8% to 15% in the last 6 years. Employees from an other-than-white background form about 13% of the current workforce, which is close to the national average of 18%. Rail also offers many opportunities for people with disabilities, visible and invisible, so it makes an ideal choice for so many people's careers. Everyone is welcome in the rail industry.