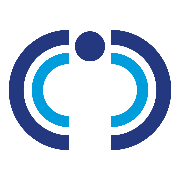 Computacenter
Shaping your future – and ours!
Computacenter is a leading independent technology partner, trusted by large corporate and public sector organisations. We help our customers to Source, Transform and Manage their technology infrastructure, to deliver digital transformation, enabling people and their business.
Do you want to learn, earn, and have fun? Then look no further than Computacenter's award-winning Apprenticeship programmes! Our programmes provide you with a fantastic opportunity to kick start an amazing career within the IT industry. We will support you every step of the way by providing access to mentors, workshops and by working alongside industry experts. As part of the programme, you will have the opportunity to obtain a formal qualification, to be working on real projects, and making a key contribution to our business.
Looking for jobs and apprenticeships? We can match you to potential employers.
Just create a UCAS account and fill in a quick form to tell us what you are interested in, where you live, and how far you want to travel.
Subscribe for smart alerts
Computacenter
Hatfield Business Park, Hatfield Avenue, Hatfield, AL10 9TW
Visit our website
Company information
Headquarters:

Hatfield

Founded:

1981