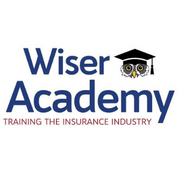 Wiser Academy
An insurance career offers exciting opportunities
Whatever your results, don't miss your chance to find out what the insurance industry can offer you - the sky really is the limit!
Whether you've got clear goals or are weighing your options, find out what a career in the insurance sector could mean for you. Sign up to our Rise Up in Insurance workshops series. You'll be amazed at the wide range of fantastic opportunities waiting for your talent and skills - far exceeding your wildest expectations! Acknowledged 'Outstanding' by Ofsted, we ensure effective learning using a wide range of teaching practices and strategies.
Looking for jobs and apprenticeships? We can match you to potential employers.
Just create a UCAS account and fill in a quick form to tell us what you are interested in, where you live, and how far you want to travel.
Subscribe for smart alerts
Wiser Academy
Wiser Academy, Barrett House, Savoy Close, Andover, SP10 2HZ
Visit our website
Company information
Headquarters:

Savoy Close