UCAS
If you are an international student coming to study in the UK, your first day at university can be a little overwhelming so here are some tips for to get your through your first day.
How do I enrol?
Before you can start at university, you will need to enrol for your course. Every university has a slightly different way of doing this, but you will get an email or letter informing you of what steps you should take. Generally, in August you will be emailed your username and passwords, alongside instructions on how to access the registration area of your university website. It is important to complete pre-registration before your first day at university.
When you receive your welcome week timetable, you will find information about the date and time for your enrolment. It's important to turn up at the right time, otherwise you may have to wait around. The admissions and enrolment team will need to verify your ID and visa documentation. This process will be simple if you have pre-registered online first, just make sure you bring all the documents they ask for.
How do I learn more about my university?
Universities will often send out emails with information about the campus and first week activities. Universities will usually give you your log in details for the intranet before your first day, allowing you to see your timetable, an events calendar, and more information about your course. Reading this will make you feel more confident about your first day, you can see what your tutors look like, understand what is happening in your first week and learn how to get around the campus.
Have a look at the university's various social media channels. They will often post advice and the latest information before your first day. You may also find social media groups where you can meet fellow new students, and they may even have a group dedicated to international students.
How do I get my student card?
Generally, you can upload your picture for your student card online before you arrive. There are rules to follow, for example, a plain background and a clear view of your face, but you can upload your favourite picture of yourself. This picture will also be put on your online account and university email, so it's important you like it. If you didn't get a chance to upload a photo during pre-registration you get another chance on your enrolment day, so wear your favourite shirt. You will receive your student card during your enrolment. It's important to keep it on you as some universities ask for students to swipe their card to enter buildings or at the start of class to mark attendance.
What do I need to bring to class?
A notebook, highlighter and pen are all you will need for your first day. Some students like bringing a laptop to classes to take notes, some prefer just a notebook and pen, it depends on what works for you and the type of course you are enrolled in. Don't worry about guessing what you'll need, your tutor will let you know.
We recommend investing in a student planner, whether it be a physical diary or an app. This will help you keep track of deadlines and exam days. You may get told this information on your first day, adding them will help you remember and visualise your year.
Go to the events
You will get a welcome email that includes information about induction. International and EU students will usually get their own induction. It is not just about getting the paperwork done, there are lots of fun events to welcome to you to the university and it is a great way to meet other overseas students and make friends before classes even start.
There will also be an event to welcome new and returning students called Freshers Week run by the Students Union where you can discover more about the university and the area. During Freshers Week there will be lots of fun and interesting events and parties for you to get involved in.
Find your new uni halls and get all the advice you need by checking out our accommodation page!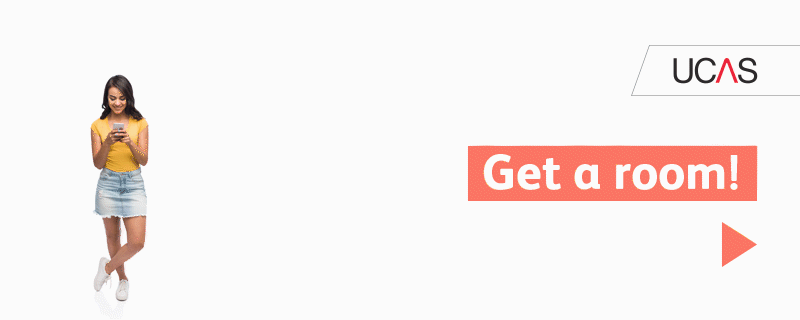 ---