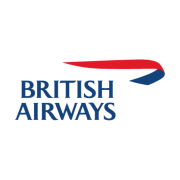 British Airways
British Airways
At British Airways, we take huge pride in our past – but we're looking to the future as an airline that loves embracing the best of modern Britain. Our country's creativity, diversity, style, wit and warmth are the same special qualities that make us who we are.
Our Apprenticeships appeal to the adventurous. The spirited individuals who fully intend on earning while getting a head start in their careers. You needn't know everything about the world, or even be well-travelled – just curious, mindful and open to new experiences. That kind of confidence will take you a long way, and will only improve with the life lessons, industry qualifications and long-term opportunities we're offering you. We have a number of apprenticeship opportunities spanning across Business, Customer Service and Operations & Engineering
Looking for jobs and apprenticeships? We can match you to potential employers.
Just create a UCAS account and fill in a quick form to tell us what you are interested in, where you live, and how far you want to travel.
Subscribe for smart alerts
British Airways
Speedbird Way, West Drayton, UB7 0GA
Visit our website
Company information
Headquarters:

West Drayton

Founded:

1919