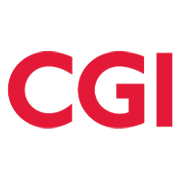 CGI IT UK Limited
Apprenticeships at one of the largest IT and business process services providers in the world.
Join the Innovation Generation. Join #GenerationCGI
Leaving school means a new start for you and at CGI we've got some amazing opportunities to set you on a really exciting career path. You might not have heard of us yet but what we do changes your world…in fact everyone's world. The IT services that we deliver to our clients achieve amazing things. From using satnavs to voting on TV programmes and even texting your friends! Imagine being part of a company that can get you involved in these and many other things that make the everyday easier for all.
Looking for jobs and apprenticeships? We can match you to potential employers.
Just create a UCAS account and fill in a quick form to tell us what you are interested in, where you live, and how far you want to travel.
Subscribe for smart alerts
CGI IT UK Limited
31 Homer Road, Solihull, B91 3QJ
Visit our website
Company information
Headquarters:

London

Founded:

1976