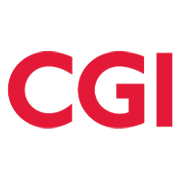 CGI IT UK Limited
Apprenticeships at one of the largest IT and business process services providers in the world.
Join the Innovation Generation. Join #GenerationCGI
Leaving school means a new start for you and at CGI we've got some amazing opportunities to set you on a really exciting career path. You might not have heard of us yet but what we do changes your world…in fact everyone's world. The IT services that we deliver to our clients achieve amazing things. From using satnavs to voting on TV programmes and even texting your friends! Imagine being part of a company that can get you involved in these and many other things that make the everyday easier for all.
CGI Early Careers: Join the innovation generation today
Ever considered exploring a degree apprentice? Industrial placement? Or are you a graduate looking to start your career?
Join the Innovation Generation
Our goal is to inspire you, the next generation, to be yourselves and make your mark on our business.
CGI's story began in 1976 with two 26 year old entrepreneurs, Serge Godin and Andre Imbeau. The two started the company in the basement of Serge's home with one client, one phone and a lot of ambition. Today, there are over 80,000 of us working across the globe delivering the IT services that matter. Whilst you may not have heard of CGI, you will have heard of our projects! We have supported over 200 satellite missions into space. We defend against 43 million cyber attack incidents each day on military and intelligence networks and infrastructure. We work with 23 of the top 25 banks in both North America and Europe. We the data services provider for the roll-out of 53 million smart gas and electricity meters in the UK. We designed, built and operate the Police National Database used by all UK police forces and containing over 3.2 Billion records. We're different, and we want you to be different too – so we'll give you the skills and support to get your career moving. Training, experience, mentors and colleagues all working to make a difference to our world, our communities and to your future. So when you get stuck in, you'll work on IT that makes the everyday easier for everyone.
Looking for jobs and apprenticeships? We can match you to potential employers.
Just create a UCAS account and fill in a quick form to tell us what you are interested in, where you live, and how far you want to travel.
Subscribe for smart alerts
Perks and benefits
Bonus and reward scheme

Cycle scheme

Employee assistance

Flexible working

Gym membership

Health cover

Learning and development

Pension

Remote working

Rewards and benefits

Wellbeing scheme
CGI IT UK Limited
20 Fenchurch Street, London, EC3M 3BY
Visit our website
Company information
Headquarters:

London

Founded:

1976
What is it like to live in London?
Check out our city guide
Spend your student years in one the world's most cosmopolitan and fashionable cities, where the word 'boredom' doesn't exist.
Learn more
Testimonials
I wanted to do both

The biggest problem I saw with going to university is that it's hard to get work experience and if you went straight to work you lacked qualifications, so missed opportunities. This made it clear that I wanted to do both, so that's why I chose an apprenticeship over university.

The thing that has stood out for me the most is the people

The thing that has stood out for me the most is the people. I have been truly impressed with how they support you in developing in your role. I have always received help when needed and everyone I have approached has always taken the time to talk to me.
University partners
Edinburgh Napier University

Manchester Metropolitan University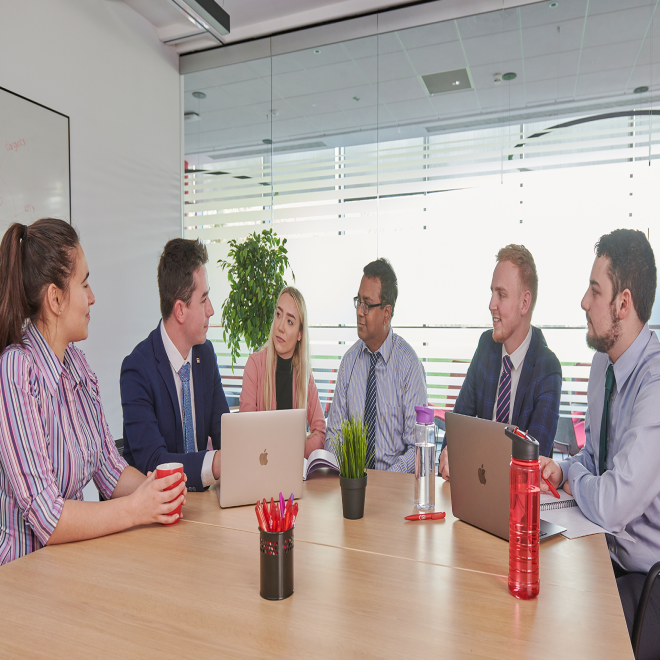 Culture
We view our professionals as company owners, and this ownership mentality is woven into all aspects of our management approach. It's why CGI professionals are called "members". Most of our members are shareholders, and all have the freedom to drive their careers, make decisions in the best interests of clients, take part in the continuous improvement of our business, and benefit from a job well done.
Values
CGI's six core values define our business philosophy and principles. They're more than just values; they're a way of life. Our values guide our daily decisions and interactions, helping to ensure we serve our stakeholders – clients, members and shareholders – with excellence while building trust, confidence and long-term partnerships: - Partnership and quality - Objectivity and integrity - Entrepreneurship and sharing - Respect - Financial Strength - Corporate social responsibility