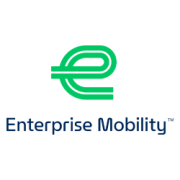 Enterprise Mobility
Graduate Management Training Programme
Enterprise Mobility's Graduate Programme - training, development and fast progression in an environment where no two days are the same and the support and opportunities are endless.
Your Career. Grow it faster with us.
Enterprise Mobility started life as a small business. With 9,500 branches globally, an annual turnover of $35 billion and the biggest rental vehicle fleet on the planet, we're now the largest global mobility provider in the world.
From our senior leaders to our graduates, Enterprise Mobility gives everyone the freedom to explore their potential - because their growth is what makes our growth possible. When you join our award-winning Management Training Programme, we'll empower you to start contributing right from the word go, while helping you gain the skills and experience needed to run your own branch. We're also still family-owned. This provides us the stability to look forward even more confidently to the future.
Looking for jobs and apprenticeships? We can match you to potential employers.
Just create a UCAS account and fill in a quick form to tell us what you are interested in, where you live, and how far you want to travel.
Subscribe for smart alerts
Perks and benefits
Bonus and reward scheme

Cycle scheme

Employee assistance

Flexible working

Generous parental leave

Health cover

Learning and development

Pension

Remote working

Rewards and benefits
Enterprise Mobility
Nationwide - 450 branches, Enterprise House, Vicarage Rd, Egham, TW20 9FB
Visit our website
Company information
Headquarters:

Egham

Founded:

1957

Revenue:

£35 billion

Industry:

Renting and leasing of cars and light motor vehicles
Testimonials
'...I'm learning how to run my own business'

I studied Business Entrepreneurship at the University of Southampton and now I'm learning how to run my own business, with the training and support of a global company. There's so much variety I never know what to expect.

'From day one I was given the tools to succeed...'

After studying Motorsport Engineering at City University, I joined Enterprise Mobility on their Graduate programme in London. From day one I was given the tools to succeed and achieve my goals. I now do the same for my employees, because my focus is their development.

'...support and guidance of management team...'

I value the fact that the promotions I have received throughout my career with Enterprise Mobility, have been based solely on merit and I have achieved them with the support and guidance of a management team that has followed the same career path.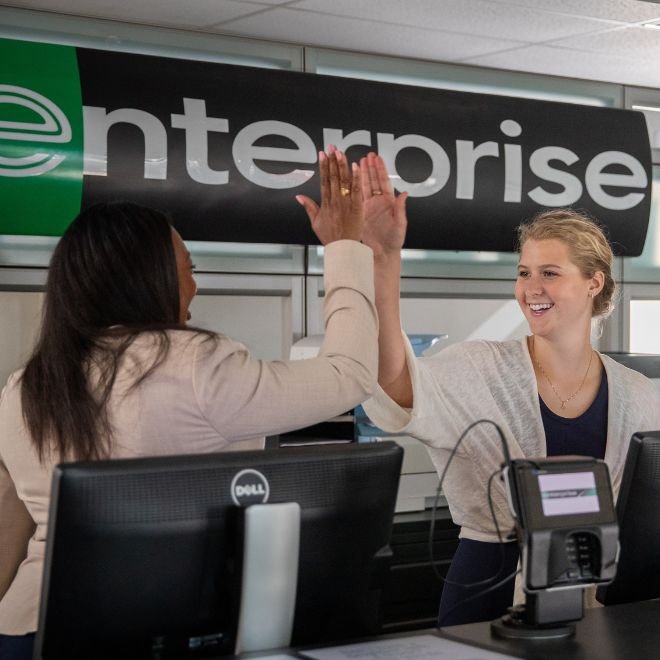 Culture
Diversity is a central goal in all areas of the Enterprise Mobility business, and our commitment extends to every employee, customer and business partner. We recognise that no two people share the same combination of background, culture, abilities, and values - and it's wonderful. We want you to come to work each day and add value in the way that only you can. At Enterprise Mobility, we put a high value on diversity and strive to create an inclusive environment where everyone can be their best.
Values
Our brands are the most valuable things we own | We work hard and reward hard work | Customer service is our way life | Great things happen when we listen… to our customers and to each other | We strengthen our communities - one neighbourhood at a time | Personal honesty and integrity are the foundation of our success | Our company is a fun and friendly place where teamwork rules | Our doors are open
Awards
The Times Top 100 Graduate Employers

The Times Top 50 Employers for Women

Top 75 Social Mobility Employer Index