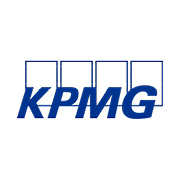 KPMG
Your ideas can help make a difference
KPMG in the UK is part of a global network of member firms that offers Audit, Consulting, Deal Advisory, Tax & Law and Technology services. Through the talent of over 15,000 people, we turn insights into opportunities, making a positive difference for our clients.
Our largest practice is Audit, which helps to build trust in businesses and the economy and has a relentless focus on audit quality. In Consulting, Deal Advisory, Tax & Law and Technology & Engineering, we help companies solve challenges, transform businesses, develop confidence in markets and build stronger communities. Like the organisations we work with, our firm is truly embracing change and we're creating a tech-driven, sustainable business that empowers our people to be outstanding in delivery and have a lasting impact on the world.
Looking for jobs and apprenticeships? We can match you to potential employers.
Just create a UCAS account and fill in a quick form to tell us what you are interested in, where you live, and how far you want to travel.
Subscribe for smart alerts
KPMG
15 Canada Square, London, E14 5GL
Visit our website
Company information
Headquarters:

London
What is it like to live in London?
Check out our city guide
Spend your student years in one the world's most cosmopolitan and fashionable cities, where the word 'boredom' doesn't exist.
Learn more