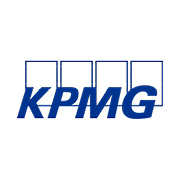 KPMG
Imagine your future with us.
KPMG in the UK offers Audit, Tax, Legal, Consulting, Deal Advisory, and Technology Services. Powered by the talent of more than 16,000 people, we bring creativity, insight, and experience to solve our clients' and communities' biggest problems.
Whether you're in your final year of studying or seeking a new career, joining KPMG as an apprentice means being part of a diverse team who bring innovative ideas to work that really make a difference for our clients, our people, communities and our planet. We offer apprenticeships in audit, KPMG business services, consulting, law and technology. As a KPMG apprentice, you'll gain valuable work experience, develop professional skills and be supported in your studies towards funded professional qualifications and degrees – all whilst earning a salary.
Looking for jobs and apprenticeships? We can match you to potential employers.
Just create a UCAS account and fill in a quick form to tell us what you are interested in, where you live, and how far you want to travel.
Subscribe for smart alerts
KPMG
15 Canada Square, Canary Wharf, London, E14 5GL
Visit our website
Company information
Headquarters:

London
What is it like to live in London?
Check out our city guide
Spend your student years in one the world's most cosmopolitan and fashionable cities, where the word 'boredom' doesn't exist.
Learn more