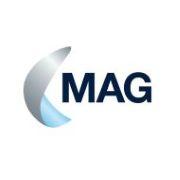 MAG Airports
NON-STOP PROGRESSION? THIS IS MAGNIFICENTLY YOU
MAG is a leading UK airport group. We own and operate Manchester, London Stansted, and East Midlands airports. Our Early Career programmes give you the opportunity to take on real work with a real impact, and to benefit from world-class training.
At MAG, our apprenticeship programmes cultivate and advance the potential of the upcoming generation, preparing them to lead our airports into the future. We enable people to fully realise their potential in accordance with their skills and career objectives by empowering them to be themselves. We provide apprenticeships in a variety of areas, allowing your professional certification to span from Level 2 to Level 7.
Looking for jobs and apprenticeships? We can match you to potential employers.
Just create a UCAS account and fill in a quick form to tell us what you are interested in, where you live, and how far you want to travel.
Subscribe for smart alerts
MAG Airports
Olympic House, Manchester Airport, Manchester, M90 1QX
Visit our website
Company information
Headquarters:

Manchester

Founded:

2001
What is it like to live in Manchester?
Check out our city guide
More so than anywhere else, the uncrowned capital of the North epitomises the phrase, 'Everybody welcome'.
Learn more