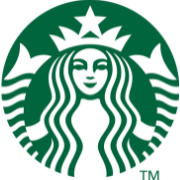 Starbucks
Go Grande! Connect With Something Bigger.
Our apprenticeships are unique! Whether you join as a Barista, through to management apprenticeships for our Supervisor, Store and District Managers. We offer apprenticeships from entry to degree, which provides you with the opportunity to progress from a Barista to a Bachelors!
Starbucks has become one of the world's best-known and best-loved companies. We purchase, roast and serve award-winning coffee. We also offer Italian-style espresso and cold blended beverages, delicious food and premium teas through our retail stores. When you work here, you're not an "employee" – you're a "partner" because we believe in shared common goals and mutual success, it's a lot like working with your friends! We're dedicated to serving ethically sourced coffee, caring for the environment and giving back to the communities where we do business.
Looking for jobs and apprenticeships? We can match you to potential employers.
Just create a UCAS account and fill in a quick form to tell us what you are interested in, where you live, and how far you want to travel.
Subscribe for smart alerts
Starbucks
5 Chiswick Park, 566 Chiswick High Road, London, W4 5YE
Visit our website
Company information
Headquarters:

London

Founded:

1971

Industry:

Hospitality, Retail
What is it like to live in London?
Check out our city guide
Spend your student years in one the world's most cosmopolitan and fashionable cities, where the word 'boredom' doesn't exist.
Learn more