Plymouth College of Art
Choosing where to live while studying is a big decision, but it's the weeks before you make the move that all those worries start to build up, and it can begin to feel a little overwhelming. So, we asked the team from Plymouth College of Art's accommodation provider Clever Student Lets for their top ten tips on moving in... 1.

Make the room feel like your home

– you'll be surprised how amazing buying a new set of bedding feels!

2.

Get to know each other

– nights in or out are a great way to build those bonds with your housemates.

3.

Cleaning schedule

– it sounds like common sense, but don't leave the cleaning all up to one person. Implement a schedule so that everyone does their fair share, and you'll have a happy house.

4.

Start a little house fund for shared items

– things like washing up liquid, sponges, and toilet roll aren't very expensive, and are even cheaper if they're split six ways.

5.

Don't bring too much with you

– it's always worth a chat with your future housemates so you don't have six irons, nine, woks, and 32 pans!

6.

Don't be afraid to be that person

– start the conversation – remember, everyone is just as nervous as you are.

7.

Get to know people in the building, not just your flat

– never feel like you have to restrict yourself to only socialising with your housemates, there's a whole world of friends out there.

8.

Never leave a pan 'to soak'

– on behalf of everyone… just don't be that person!

9.

House meetings

– these really work when resolving any issues, but if you're not making progress, don't be afraid to use your agencies.

10.

Keep an open mind

– not everyone will be having the same experience as you. Just be kind, a smile goes a long way, and enjoy the ride that is university life.

Find your new uni halls and get all the advice you need by checking out our accommodation page!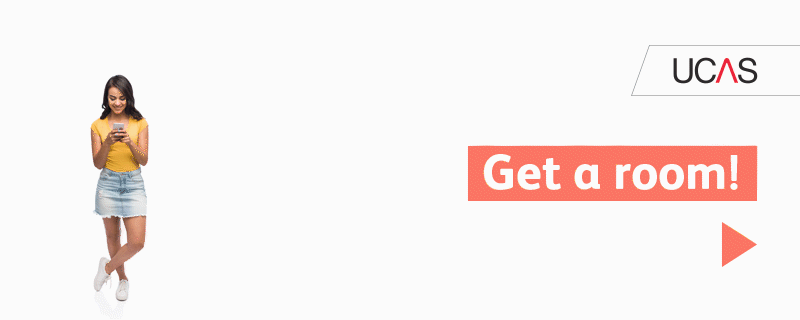 ---