UCAS
If you are considering studying in the UK, here are five reasons why you should. You can also create your UCAS Hub, where you'll discover the opportunities available in the UK, and be able to explore all your options.
The UK has a long history of providing world-class education and UK universities generally rank high in international university league tables and attract some of the world's best academics.
British universities are globally known for helping students refine their critical and creative thinking skills and arming them with skills and experiences that will help them succeed in their chosen career.
Furthermore, UK universities offer specialised degrees, even at an undergraduate level. This is ideal if you don't want to wait until postgraduate level before specialising in a field of study.
2.

Experience a unique culture
The UK is a
multicultural country
which greatly influences the culture. Regardless of where you come from in the world you will feel at home in the UK.
The UK has an interesting history, the landscape is beautiful. The nightlife is varied and there is always something to do. No matter where you study in the UK, you will find something to do. Pubs, sports venues, markets, concerts and art galleries are just some of the places you can visit when you are not studying.
3.

Respected by employers
If you study in the UK, your degree will be recognized and respected around the world. Receiving a degree from a UK university will provide you with a solid foundation for the real world and will help you get your dream job.
Studying in the UK will make your CV stand out to prospective employers. Most employers in most countries want to hire people with a good grasp of the English language. Studying at a UK university proves to employers that you can live, work and communicate with others in the English language.
4. Cost
UK degrees take 3 or 4 years to complete depending on where you study in the UK. Degrees from English/NI and Wales generally take 3 years and from Scotland, they take 4 years. However Scottish students domiciled in Scotland and going to a Scottish university have their fees paid. A postgraduate degree takes only one year. This means you will spend less on tuition fees. On top of that, there are lots of scholarships, grants, and bursaries available from institutions and the universities themselves.
Living costs are also much lower in the UK compared to other countries around the world, such as the USA. Plus, there are many discounts available to students.
5. Work opportunities
An international student in the UK is typically allowed to work up to 20 hours a week during term time, and full-time outside of term time. This will allow you to gain valuable work experience, meet new people and earn money alongside your studies.
There is also a new Graduate Route scheme that will be available to anyone completing a UK degree from the summer of 2021. This will allow you to stay and work in the UK for up to two years after you graduate.
Most university courses will allow and encourage students to do an internship as part of their studies, some institutes may even offer this as a module. This means you can get experience and improve your CV before you even graduate!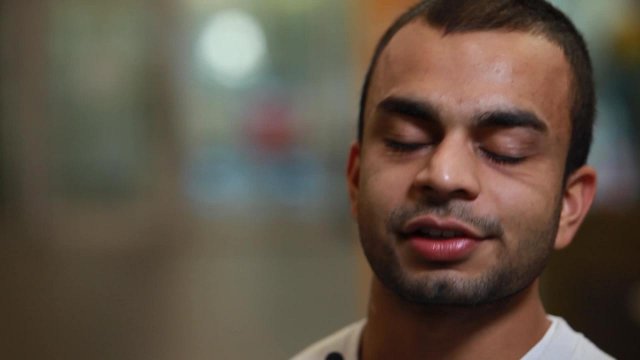 ---