UCAS
There's not long until the application deadline for dentistry, medicine, veterinary medicine and veterinary science courses, as well as all courses at the University of Oxford and the University of Cambridge. If you're planning on applying to any of these then you must submit your application by 18:00 (UK time) on 15 October to guarantee being considered by the university or colleges.

To make sure you don't miss it, we have five top tips on getting your application complete before the deadline.

1) Know your login details for Apply

A simple one to begin with, to complete your application you must be able to log in. If you've forgotten your login details, recover them online.

2) Give yourself plenty of time to write your personal statement

Your personal statement is your opportunity to sell yourself to the unis or colleges you're applying to. It's important not to rush it and make sure you get all the valuable information in that you need. If you need some inspiration then check out this blog post, it has 10 places to get personal statement pointers.


3) Make sure you give your referees enough time to complete their reference

Your referee must complete a reference before your application can be sent. To check whether they've done this, log into your application and check the message on the welcome screen.

i) If you're applying through your school or college

After you've sent your application to your school or college, you'll see a message on the 'Welcome page.' It'll either say your application has been sent to UCAS or that we are waiting for your centre to finish your reference or send your application.

Make sure you let your school or college know that you're applying for courses with a 15 October deadline. As this is earlier than the deadline for most other courses, it's important to check that they're able to complete your reference and send your application in time.

ii) If you're applying independently

When you log into your application, does the reference box have a red tick against it? If so, then it's been completed by your referee and you'll be able to send us your application once you've completed all the other sections. If the reference box has three green dots then it means it's still incomplete. Speak to your referee to make sure they're happy to provide a reference for you before the deadline.

4) You need to pay before you can send your application

Before your application can be sent you need to arrange a payment. If you're applying through your school or college then they may pay the fee for you, check with them if you're not sure. If your school or college hasn't arranged this or you're applying independently, you'll pay by credit or debit card once every section of your application that's available to you has been marked with a red tick.

5) Don't leave it until the last minute

You never know what might happen on the day, whether it's technical issues or internet problems. You don't want to miss the deadline because of circumstances beyond your control.

Good luck with your application!

If you have any questions about your application, send us a message on Facebook or Twitter and we'll get back to you as soon as possible.
Find out everything you need to know about your post-16 options, all from the comfort of your sofa! Book on to one of our virtual events today!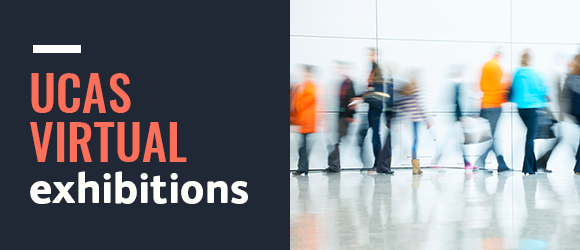 ---