Laura
Most universities put on a ton of events during freshers' week before teaching officially starts, with loads of nights out, nights in, societies, and sports events to get involved with.
It's a really exciting time and a great way to meet new people, but with so much to see and do it can also be a bit overwhelming. So, I thought I'd share my top six tips to make the most of freshers' week.
1. Take time for yourself
With everything being new (new people, new room, new freedom etc.) freshers' week can sometimes get a bit overwhelming. As someone who suffers with anxiety I definitely felt overwhelmed at times. It's important to take some time out from all the cool events and make sure you leave some space for yourself. Whether that's going for a walk, pinning up some pictures in your new room, or heading in to the city, it's ok to just chill by yourself for a bit.
2. Get enough sleep
Freshers' week is loads of fun, but going to so many awesome events is also quite tiring, so it's important that you're well rested. If you're someone who likes going out, it might be worth taking a nap or two during the day so you can impress everyone with your moves on the dance floor later. But even if you're not into clubbing, there's also a range of equally awesome alternative events that will need you to be bright-eyed and bushy-tailed!
3. Eat and drink plenty
I know, I know, I sound like your mum, but if you're anything like me then not eating and drinking enough will have a massive impact on your mood. If you're in catered halls you're sorted, because you'll have your meals provided for you. But if you're in self-catered, just make sure you're eating and drinking enough to get you through the week. (Pro tip, if nothing else there should be loads of free pizza at the freshers' fair to keep you topped up...)
4. Talk to your student reps
Feeling worried about something? Not too sure what an event actually is? Can't find that building you're meant to go to? Most unis have a bunch of student volunteers to help you out if you're not sure about anything. They've been through it all before, so will be happy to share their experiences with you, as well as offer you advice. Even if you think your question seems a bit silly, don't be afraid to ask! No question is too big or too small, and chances are they probably wondered the same thing when they were freshers too.
5. Don't try to do everything
Freshers' week is packed with a ton of amazing events, and there's literally something for everyone. But just remember, you don't have to go to all of them. Pace yourself and don't feel pressure to go to things you don't want to. I personally flipped through the list of events for a few minutes each morning to pick the things I wanted to go to that day. I found this was a pretty good way to make friends, as I could suggest these events to people I'd met in my hall, and then met other people who had the same interests as me when I got there.
6. Have fun!
Most importantly, just enjoy yourself! I defo spent way too much of freshers' week worrying, and not enough time actually enjoying it.
I hope my tips have given you a better idea of what to expect during freshers' week and will help you to really make the most of it. Good luck, I'm sure you're going to love it!
Laura, 3rd year classics at the University of Nottingham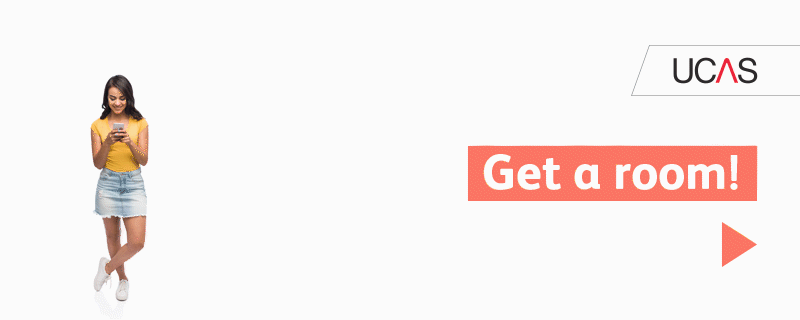 ---