Charlotte Stevenson
Heading off to university for the first time is quite the experience. There will be excitement and nerves alike. There will be new things to experience and lots of people to meet. Unfortunately, there will also be packing - and lots of it! When packing, prioritise and plan in advance so that you are well organised. For me, finding the pros + cons in advance of everything I want to take it makes it much easier to decide on the final list. This way you won't end up taking too much.
However, if you are struggling to get a head start then you're in luck. Tried and tested on my own moving days, here are the 10 items which are must haves when it comes to your
student accommodation
.
Make the space your own

1. Clothes

You're going to be living in your new place for the foreseeable future, so it's important to keep it seasonal. Pack everything from shorts to a rain coat (it is the UK after all).

2. Clean Sheets + Linen

Usually duvets and pillows will not come with your room unless this is something you have specifically requested and paid for in addition to your rent. Purchasing these things to take with you, along with some clean sheets and linens is one of the most important things you'll need to take with you.

3. Toiletries

Take the most important toiletries and pick up the rest (toothbrushes + face wash) once you are in your new area to save space. If you are on any medication, this of course should take priority. Though that said, I can only find my favourite honey shower gel at home so I make sure to take a few bottles of this with me so I don't run out.

4. Laptop + Technology

Make sure you have a good laptop bag and an up to date device on which to do all of your class work as this is something you will be using on pretty much a day to day basis for your assignments (as well as for your personal browsing). Also make sure that you have necessary wires to charge all of your technology.

Tip - use sandwich bags and pipe cleaners as cheap organisational tools.

5. Books, Stationery + School Supplies

Be sure to take those key reads and text books so that you have everything you will need for your lectures. Whilst you're waiting for the Wi-Fi to work, it can be a useful time to catch up on some of that reading in advance. And you will of course need your pencil case and stationery supplies which will make for the perfect excuse to go shopping!

6. Pots + Pans

Again, only take the mandatory kitchen supplies so that you have the pots + pans in the cupboard ready for you to make meals. This one is optional as you will be able to go out and get the necessary kitchen essentials once you arrive. I found this useful as upon my arrival, me and my flat mates decided to share various pieces of kitchen equipment.

7. Important Document File

Any move is stressful because it means losing track of things, no matter how well organised you are. Keep everything from your personal insurance number to your payment letters in one folder and ensure you keep this in your hand luggage so that it doesn't get mixed in with everything else. You will definitely need this in order to enrol and get your student card.

8. Maps + GPS

It's not so much something you can take with you, but just a tip - do some research of the area before you head out so that you have a general idea of where things are before you head out exploring. In addition to this, take a map or use the GPS on your phone so that you can go out exploring. The best way to learn your way around is by experiencing it first hand - trial and error.

9. Money For Groceries

As with toiletries and kitchen supplies, groceries are something which you need but don't really need to take with you. Instead take some money with you (or ensure you have some financial support in the bank) so that you can purchase groceries upon your arrival. In the first few weeks, be sure to look around at the different supermarkets and shops to find the cheapest site for all of your required supplies.

10. Feeling Sentimental

And of course, you are going to miss home being away for so long so be sure to take along some things to help you make your accommodation into your new home. Feeling comfortable is something you can achieve via taping up posters and photographs of your friends + family. Don't go over the top (otherwise you'll end up taking everything!) but do allow yourself the space to pick out some things to decorate your room with and to help you settle in more quickly.
Find your new uni halls and get all the advice you need by checking out our accommodation page!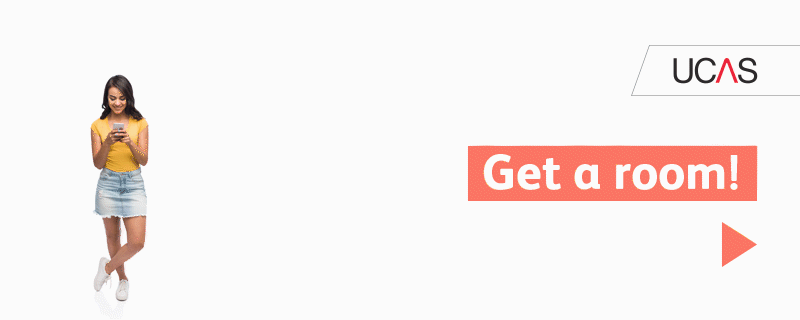 ---