Sarah Telford
Starting something new can be daunting, especially when it involves meeting new people and coming out of your comfort zone. Starting university is a nerve racking experience for even the best of people but it is also a new and exciting journey which opens many doors for your future.

We all come to university to study a degree in something we believe we will enjoy. But it isn't just the prospects of starting a degree in something you are passionate about which gets you fired up. If you're like me you have probably started looking into what you're entitled to, what you can get up to and all the excitement which involves starting your degree. Here listed below are a few ideas and some of the reasons I am excited to start my degree.

- Moving into your new home
Being able to have your own space, being near your friends and having the city right on the door step is a great reason to be excited.

- Book Plus card
Books and materials can become very expensive so one thing that really excited me is ARU's Book Plus card which gives each student up to £400 to spend on any materials they may need for their course. I think this is brilliant and I definitely will look forward to using it.

- Receiving your maintenance loan
I don't think I'd have been able to join ARU without the help from student finance. Being able to afford my new laptop and train tickets without having to worry has really helped me a lot. Receiving a big chunk of money can be exciting but remember… spend it wisely!

- Join a society
What are your hobbies? May it be cooking, Art, or even Star Wars there is something for everyone! How about making your own society?

- Join the gym
If you are a lover for working out there is a gym at every campus with reasonable prices. You can pay yearly, monthly or if you fancy a one off visit that's possible too.

- Make new friends
I thought I'd include this because it isn't just at campus where you meet people. There are many Facebook groups or chats which you can join and it is a great and efficient way to speak to new people and make friends. Facebook groups are my go-to for any needed advice or questions I may have.

- Explore the city
Whichever campus you are at you will most probably be away from your home town. It is a great opportunity to get to know the cities as there is amazing things to do and they're all different in their own way!

Those are just a few of many reasons to be excited about joining university. I could have included so many more but I think those are the main, honest points which make me look forward to it the most.
Find your new uni halls and get all the advice you need by checking out our accommodation page!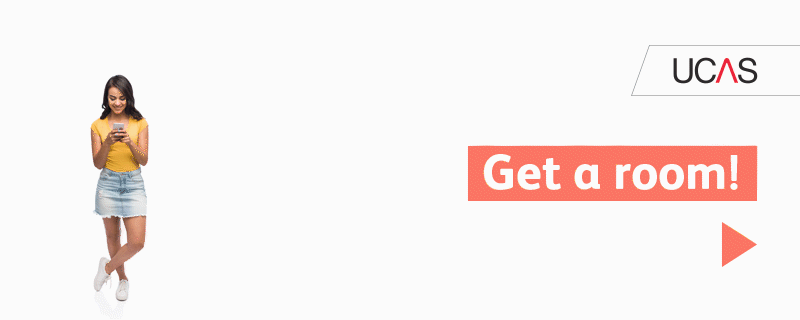 ---