Our exhibitions help students explore a wide range of academic and career opportunities, and discover a future that's right for them.
Join UCAS experts, university and college representatives, and industry professionals at this unique, campus-based event. A great opportunity to hear from both visiting exhibitors, as well as see, in detail, what the host university can offer.
With inspirational talks, topical seminars, application process advice, and interactive stands, this is an event experience like no other.
Find out what life is like on a university campus, and ask current students from a range of universities what it's really like to study a certain subject. It's the perfect opportunity to ask those burning questions that Google just can't answer.
Whether it's about kick-starting research or refining choices, there's something for everyone at a UCAS exhibition.
'A UCAS exhibition will focus your research and get you thinking about what you really want from your future.' Charlotte, English student.
Book now – admission is free. Don't forget to check back for more information as event details are finalised.
Here's a video from one of our largest events.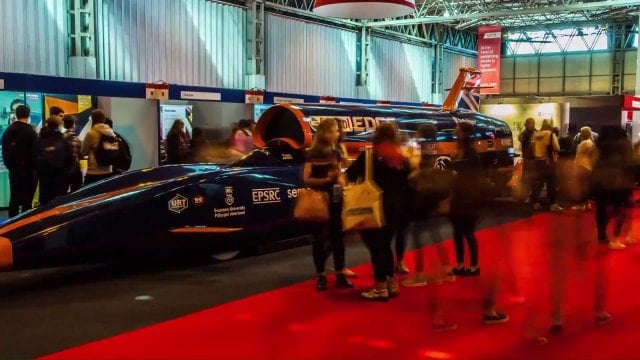 Opening times
Thu 20 June 2019 -

09:30

to

14:30
Fri 21 June 2019 -

09:30

to

14:30
Contact us
Visitor bookings and ticket queries:
01242 544 808
Event Venue Contact
The University of Bedfordshire − David Seaton
01582 743 249