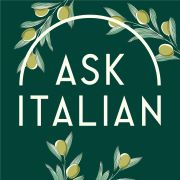 Ask Italian
At ASK Italian you'll be supported in your career.
Wherever your passion lies within hospitality, ASK Italian's Apprenticeship Programmes guide you every step of the way to achieve a nationally recognised Level 3 Apprenticeship Certificate, and become a future leader of the business.
Join us and you'll be 100% supported in your career journey, whichever route you take and however far you'd like to go. We care deeply, look out for each other and work together to be the best we can be. Our values and beliefs are packed full of Italian attitude and underpin everything we do.
Looking for jobs and apprenticeships? We can match you to potential employers.
Just create a UCAS account and fill in a quick form to tell us what you are interested in, where you live, and how far you want to travel.
Subscribe for smart alerts
Ask Italian
3rd Floor, Capital House, 25 Chapel Street, London, NW1 5DH
Visit our website
Company information
Headquarters:

London

Founded:

1993

Industry:

Licensed Restaurants
What is it like to live in London?
Check out our city guide
Spend your student years in one the world's most cosmopolitan and fashionable cities, where the word 'boredom' doesn't exist.
Learn more