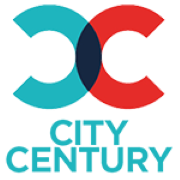 City Century
The Law is looking for new perspectives.
CityCentury is a Solicitor Apprenticeship initiative that identifies, recruits, educates, and develops the very best talent, connecting them to the City. We are a collaboration of over 50 City of London law firms and are here to ignite and revolutionise the legal profession.
School leavers stand at the threshold of endless possibilities. Our mission is to inspire bright and talented individuals like you to explore a career path you may have never considered before: City solicitor apprenticeships. A debt-free option where you can earn while you learn. Say goodbye to traditional student loans and hello to a transformative opportunity. By joining one of our members' apprenticeship programmes, you'll immerse yourself in a community of the next generation of lawyers – young minds bursting with potential, just like yours.
A new perspective - City Century introduction video
The goal? Revolutionise the legal landscape by empowering students from diverse backgrounds to pursue a career they may have never thought possible.
The new initiative
If you're ready to break free from the ordinary, step into a world of endless possibilities, and discover the exciting realm of law in the heart of London, join us on this journey. Together, we will redefine the future of the legal profession and unlock your true potential.
The City of London is the world's leading financial centre and home to the world's most exciting and high-profile deals. As a City lawyer, you will be doing complex, challenging and innovative work in a fast-paced environment, working collaboratively with a diverse group of leading professionals. You will have the satisfaction of helping your clients to achieve their goals and the ability to make a real difference and bring about positive change through extensive pro bono opportunities. And of course, you will be entering a highly competitive, high status, high reward profession. A Level 7 legal apprenticeship is a great route to becoming a solicitor. Over a six-year period, through work-based learning (four days a week) at a law firm and part-time study at one of the UK's leading law schools, you'll gain valuable legal experience and practical business skills as well as a law degree (LLB) and the Solicitors Qualifying Examinations (SQE). The key benefits compared to the traditional trainee solicitor route are far more extensive work opportunities and exposure, and the ability to earn while you learn, with no University fees or student debt.
Looking for jobs and apprenticeships? We can match you to potential employers.
Just create a UCAS account and fill in a quick form to tell us what you are interested in, where you live, and how far you want to travel.
Subscribe for smart alerts
City Century
4 College Hill, London, EC4R 2RB
Visit our website
Company information
Headquarters:

London

Industry:

Legal Services, Solicitor Apprenticeships
What is it like to live in London?
Check out our city guide
Spend your student years in one the world's most cosmopolitan and fashionable cities, where the word 'boredom' doesn't exist.
Learn more
Testimonials
Earn as you learn

One of the biggest draws at the moment is the ridiculous cost of full-time university. Whereas going via the apprentice route your firm pays for your degree, you earn as you learn and you get to try out all different areas of law as you do it.

The dream option

This collaboration of 50 City law firms offering solicitor apprenticeships is a dream, a hope and attainable option for students like me looking to secure their social and career mobility and get into the profession at the age of 18, without worry of the costs.

A genuine initiative to tackle social diversity

A genuine initiative to tackle social diversity, #CityCentury's work can only improve the work we do and the reputation City of London lawyers have in the world.
Culture
City Century fosters an innovative and forward-thinking culture, driven by a mission to revolutionise the legal profession. We prioritise inclusivity and diversity, aiming to empower students from various backgrounds. With an emphasis on community-building we have created collaborative atmosphere for students of various backgrounds. This collaboration places a high value on standards and professional prestige in the competitive City of London legal scene. We have culture that motivates and inspires individuals to explore unconventional career paths, encouraging them to break free from the ordinary and help redefine the future of the legal profession.
Values
City Century is an initiative that values and encourages different journeys into the legal profession. This collaborative endeavour is dedicated to providing a transformative opportunity to a multitude of school leavers while actively fostering and empowering students from a wide range of backgrounds to pursue a career in law.