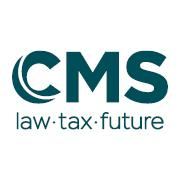 CMS Cameron McKenna Nabarro Olswang LLP
Changing the face of law.
With 80 offices in 40+ countries and 5,000+ lawyers worldwide, CMS combines deep local market understanding with a global overview, giving us the ability see what's coming and to shape it.
We're immersed in our clients' worlds. Their interests and priorities are at the heart of what we do. Our lawyers are genuine experts in their fields, with a grasp of detail that's second to none. Our next-generation mindset is woven into all we do. It means we can anticipate the likely challenges, accelerate our pace and create the space to develop innovative solutions. We're diverse, supportive and inclusive, embracing our corporate social responsibility and creating a culture in which every one of our people, can maximise their potential and thrive.
Looking for jobs and apprenticeships? We can match you to potential employers.
Just create a UCAS account and fill in a quick form to tell us what you are interested in, where you live, and how far you want to travel.
Subscribe for smart alerts
CMS Cameron McKenna Nabarro Olswang LLP
78 Cannon St, London, EC4N 6HN
Visit our website
Company information
Headquarters:

London

Founded:

1999

Industry:

Law
What is it like to live in London?
Check out our city guide
Spend your student years in one the world's most cosmopolitan and fashionable cities, where the word 'boredom' doesn't exist.
Learn more