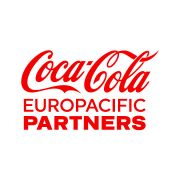 Coca-Cola Europacific Partners
We are Coca-Cola Europacific Partners (CCEP)
A dedicated team of 33,200 people, serving customers in 29 countries, who work together to make, move and sell some the world's most loved brands. We are a global business and one of the leading consumer goods companies in the world.
We are successful because we are passionate, hard-working and committed to our products, our customers and each other. CCEP is a place where people can grow, be happy and be well in a safe, open and inclusive workplace. We offer a wide range of exciting Apprenticeship schemes, including : Sales, Engineering and Food Technology. We offer on-the-job training as well as valuable experience working alongside some of our highly skilled colleagues.
Looking for jobs and apprenticeships? We can match you to potential employers.
Just create a UCAS account and fill in a quick form to tell us what you are interested in, where you live, and how far you want to travel.
Subscribe for smart alerts
Coca-Cola Europacific Partners
Pemberton House, Bakers Road, Uxbridge, UB8 1EZ
Visit our website
Company information
Headquarters:

Uxbridge

Founded:

2016