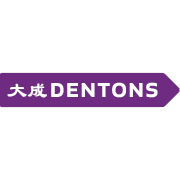 Dentons
Dentons – Challengers. Accepted.
Your law career at Dentons can shape up to be something extraordinary. It's a place for those who are driven to challenge. To question. To break tradition. To define what law will look like next. To put your career firmly into fast-forward.
Dentons is the world's largest law firm. We're the lightbulb moments. The bold ideas. The international deals. We're 10,000+ lawyers globally, 800+ in the UK and 40+ trainees a year. We're a truly global, polycentric firm. Working across 175+ locations in 70+ countries. Turning our ambitions into reality. Moving with innovation. Making the decisions that will take us from largest to leading. From now to next. WE ARE THE FUTURE OF LAW.
Looking for jobs and apprenticeships? We can match you to potential employers.
Just create a UCAS account and fill in a quick form to tell us what you are interested in, where you live, and how far you want to travel.
Subscribe for smart alerts
Dentons
1 Fleet Place, London, EC4M 7WS
Visit our website
Company information
Headquarters:

London

Founded:

2013

Industry:

69102, Solicitors
What is it like to live in London?
Check out our city guide
Spend your student years in one the world's most cosmopolitan and fashionable cities, where the word 'boredom' doesn't exist.
Learn more