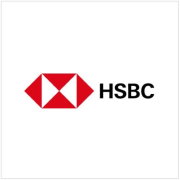 HSBC
We're better when we reflect the communities we serve.
We are looking for people with drive and aspiration, those who think, see, and do things differently and who can represent and relate to our diverse global customer base.
We encourage talent from all backgrounds to join our business. We've found that Apprenticeship opportunities are one of the very best ways to equip people with the skills they need to succeed. These opportunities all provide an alternative to the classical A-level and university pathways; with a range of different learning methods designed to fit your way of learning such as workplace teaching, classroom-based learning, online courses, on the job training and independent study.
Our purpose is to open up a world of opportunity.
You might know HSBC as the high street bank that you see in many towns and cities around the UK. However we are so much more than that!
We are one of the world's largest banking and financial services organisations and have many different types of roles both in high street branches and in our offices all around the world! We are a customer focused organisation which means that we keep our customers at the centre of all that we offer and are continually looking at ways to improve and develop our processes. Our purpose is to open up a world of opportunity. We celebrate our differences and are building a culture where everyone feels included, valued and respected. We believe everyone should have the freedom to be themselves at work and we encourage colleagues to be active allies and to speak up if they have concerns. We serve approximately 40 million customers through our global businesses: Wealth and Personal Banking, Commercial Banking, and Global Banking & Markets. Our network covers 63 countries and territories in Europe, Asia, the Middle East and Africa, North America and Latin America. The things that makes us stand out from other banks are our focus on customer service, both for our customers who we provide financial advice and support, but also for our employees, who we hugely value and we want them to have a long-term career with HSBC.
Looking for jobs and apprenticeships? We can match you to potential employers.
Just create a UCAS account and fill in a quick form to tell us what you are interested in, where you live, and how far you want to travel.
Subscribe for smart alerts
Perks and benefits
Bonus and reward scheme

Cycle scheme

Employee assistance

Flexible working

Generous parental leave

Gym membership

Health cover

Learning and development

Pension

Remote working

Rewards and benefits

Wellbeing scheme
HSBC
1 Centenary Square, Birmingham, B1 1HQ
Visit our website
Company information
Headquarters:

Birmingham

Founded:

1865

Industry:

Banking and Finance
What is it like to live in Birmingham?
Check out our city guide
The UK's second largest city, headbanging Birmingham offers diversity at every turn and has one of the youngest populations in Europe.
Learn more
Testimonials
I've enjoyed every step of the apprenticeship programme

I chose to apply for an HSBC apprenticeship programme as I have always wanted to be a part of HSBC. I've enjoyed every step of the apprenticeship programme and received endless opportunities to progress my career.

I have valuable skills

The programme has provided me with exposure to different areas of the business, getting insight of various departments and learning from experienced colleagues. I have valuable skills that will contribute to my professional growth and enhance my career.

I am enjoying studying whilst working

I chose the HSBC Degree Apprenticeship because I was fascinated to learn about the success of the bank and the opportunities that are available. I am enjoying studying whilst working but also meeting lots of new people in the network. My aspiration is to travel with HSBC.
Culture
We offer our employees flexibility with their working style to support their wellbeing and work/life balance. The majority of our roles are hybrid, meaning employees work part of the week in one of our offices, and part of the week from home. Our offices are modern, open-plan, accessible, and inclusive. The majority of our offices have their own restaurants, as well as multi-faith rooms and on-site gyms with classes during lunch and after work. You could also work in our branches, which are our high street banks and customer service centres, based in many cities and towns in the UK.
Values
In order to provide the best possible service to our customers, we are always looking to recruit the best and diverse talent whilst also developing our employees' skills to meet the needs of the bank and our customers. We work with our global employee networks to create an environment where everyone feels included and supported. We have four values which our employees live be; they shape our decisions and day-to-day actions and therefore define our culture. These are valuing difference, succeeding together, taking responsibility and getting it done.
Awards
Best Onboarding & Induction Programme – Institute of Student Employers

Top 100 Work Experience and Apprentice Employers 2021: HSBC UK 4th 2022: 2nd

Outstanding Collaboration Between a University and Employer at the 2020 National Undergraduate Employability Awards in partnership with Aston University