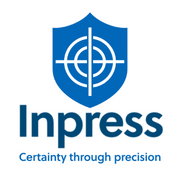 Inpress Precision Ltd
Manufacture Your Future at Inpress Precision
Manufacturing commercial and medical products, Inpress strives for constant innovation. Our degree apprentices are at the heart of our business, with 8 past/present degree apprentices, 3 of which are now in the senior management team, we would like you to join us.
With degree apprenticeship opportunities in chartered management and engineering, our apprentices have full control of their development. Whether you're interested in production or HR, marketing or purchasing, our apprentices have access to all aspects of the business. You will earn while you learn, gaining a clear understanding of all elements of the industry, both professionally and academically. If you are an ambitious, resilient individual, you could be our next recruit. Aim to impress? Aim for Inpress.
Looking for jobs and apprenticeships? We can match you to potential employers.
Just create a UCAS account and fill in a quick form to tell us what you are interested in, where you live, and how far you want to travel.
Subscribe for smart alerts
Inpress Precision Ltd
Factory 1, Harwood Industrial Estate, Harwood Road, Wick, West Sussex, BN17 7AU
Visit our website
Company information
Headquarters:

Wick

Founded:

1972

Industry:

22290