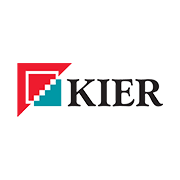 Kier
Your Career, Your Kier.
Kier's purpose is to sustainably deliver infrastructure which is vital to the UK. We are a leading provider of infrastructure services, construction and property developments and committed to delivering for communities and leaving lasting legacies through our work.
At the core of our projects is technical excellence, utilising the latest building methods, innovations, and technology to ensure we offer the best value for our clients. We are committed to attracting, retaining, and progressing talent within Kier, with a diverse, and resilient workforce that reflects the communities we serve.
Looking for jobs and apprenticeships? We can match you to potential employers.
Just create a UCAS account and fill in a quick form to tell us what you are interested in, where you live, and how far you want to travel.
Subscribe for smart alerts
Kier
2nd Floor, Optimum House, Clippers Quay, Salford, M50 3XP
Visit our website
Company information
Headquarters:

Salford

Founded:

1992