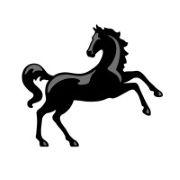 Lloyds Banking Group
Build the Bank of the Future with Lloyds Banking Group
Our exciting apprenticeship opportunities range from shaping strategy to leading digital and IT innovation; from interpreting financial figures to helping high street customers and big business clients.
Lloyds Banking Group is a financial services group that's been serving communities around the UK for hundreds of years. With some of the most recognised brands in the nation, including Lloyds Bank, Halifax, Scottish Widows and Bank of Scotland, we make a difference to the lives of millions of people and businesses. In fact, we provide trusted services to over 30 million UK customers, 12 million online users, and 6 million mobile users. And, the numbers continue to grow.
Looking for jobs and apprenticeships? We can match you to potential employers.
Just create a UCAS account and fill in a quick form to tell us what you are interested in, where you live, and how far you want to travel.
Subscribe for smart alerts
Lloyds Banking Group
25 Gresham Street, London, EC2V 7HN
Visit our website
Company information
Headquarters:

London

Founded:

2009

Industry:

Financial Services
What is it like to live in London?
Check out our city guide
Spend your student years in one the world's most cosmopolitan and fashionable cities, where the word 'boredom' doesn't exist.
Learn more