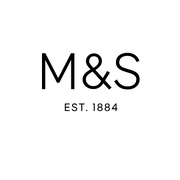 Marks and Spencer
BEGIN THE JOURNEY, BECOME A LEGEND
Our Early Careers programmes are a little different. They're intentionally designed to give you the technical skills, commercial intelligence, and real business experience you need to stand out in your field. Right here is where you'll launch your dream future.
Your journey begins the minute you step through our doors – and into the fast-paced world of digitally enabled retail. Learning starts in your assigned Academy store, accelerates as you meet the talented people across our wide and wonderful business and magnifies as you start to show us your potential. Discover the kind of legacy you want to build on this iconic 12–18-month learning experience. Becoming a legend starts with figuring out what you can do today to fulfil a better tomorrow. Let's take it one step a time, together.
Looking for jobs and apprenticeships? We can match you to potential employers.
Just create a UCAS account and fill in a quick form to tell us what you are interested in, where you live, and how far you want to travel.
Subscribe for smart alerts
Marks and Spencer
Waterside House, 35 North Wharf Road, London, W2 1NW
Visit our website
Company information
Headquarters:

London

Founded:

1884

Industry:

Retail
What is it like to live in London?
Check out our city guide
Spend your student years in one the world's most cosmopolitan and fashionable cities, where the word 'boredom' doesn't exist.
Learn more