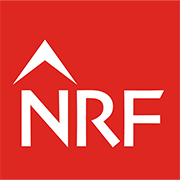 Norton Rose Fullbright LLP
Norton Rose Fulbright
We provide the world's preeminent corporations and financial institutions with a full business law service. We have more than 3,500 lawyers and other legal staff based in Europe, the United States, Canada, Latin America, Asia, Australia, the Middle East and Africa.
Recognized for our industry focus, we are strong across all key industry sectors: financial institutions; energy, infrastructure and resources; consumer markets; transport; technology; and life sciences and healthcare. Through our global risk advisory group, we leverage our industry experience with our knowledge of legal, regulatory, compliance and governance issues to provide clients with practical solutions to the legal and regulatory risks facing their businesses. We have offices in over 50 cities worldwide, including London, New York and Hong Kong.
Looking for jobs and apprenticeships? We can match you to potential employers.
Just create a UCAS account and fill in a quick form to tell us what you are interested in, where you live, and how far you want to travel.
Subscribe for smart alerts
Norton Rose Fullbright LLP
Norton Rose Fulbright LLP, 3 More London Riverside, London, SE1 2AQ
Visit our website
Company information
Headquarters:

3 More London Riverside

Founded:

1794

Industry:

Consumer markets, Life sciences and healthcare, Energy, infrastructure and resources, Technology, Financial Institutions, Transport
What is it like to live in London?
Check out our city guide
Spend your student years in one the world's most cosmopolitan and fashionable cities, where the word 'boredom' doesn't exist.
Learn more