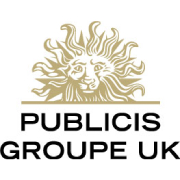 Publicis Groupe
An introduction to Publicis Groupe.
Learn more about the history of Publicis Groupe, how the business was founded, how it has changed over the years, and the current role we play in the world of advertising.
At Publicis Groupe, everything is possible
We offer a wide range of early careers across; creative, content production, commerce, media, PR data and tech. We offer early career professionals looking to break into the industry the opportunity to work with the best in the industry and collaborate with huge brands.
We are passionate about our people, and some of our best talent started exactly where you are now, applying to one of our apprenticeships or entry-level positions. Nothing should get in the way of your journey, which is why we welcome, support, celebrate and harness diverse talent. From creative advertising to digital marketing and public relations, we offer a range of services to make sure our clients get noticed and succeed in today's competitive world. We're looking for brilliant thinkers to join us, especially people from underrepresented groups, as we are committed to improving diversity in the advertising industry. It doesn't matter if you don't have formal qualifications, we are looking for people who have the appetite to learn what it takes to truly service clients beyond expectations. If you have drive, tenacity, are drawn to a culture of speed and transformation and have an irrepressible passion for all the opportunities unleashed by digital disruption, we are waiting for you. We offer a range of different apprenticeship opportunities across our network of agencies. All our apprenticeships are designed to help you develop your skills through real client work, while also completing formal training and studying towards qualifications. During your journey as an Apprentice, we will offer structured support, coaching and learning and development so you feel fully supported along the way. Our apprentice vacancies open at different times of the year.
Looking for jobs and apprenticeships? We can match you to potential employers.
Just create a UCAS account and fill in a quick form to tell us what you are interested in, where you live, and how far you want to travel.
Subscribe for smart alerts
Perks and benefits
Cycle scheme

Employee assistance

Gym membership

Health cover
Publicis Groupe
2 Television Centre, 101 Wood Lane & 40 Chancery Lane, London, W12 9RF
Visit our website
Company information
Headquarters:

London

Founded:

1926

Company size:

86,000 globally

Industry:

Media, advertising, communications, data, commerce, marketing
What is it like to live in London?
Check out our city guide
Spend your student years in one the world's most cosmopolitan and fashionable cities, where the word 'boredom' doesn't exist.
Learn more
Testimonials
The last 12 months have been so valuable for me and I want to see that continue for other people.

Publicis has given me so much opportunity to grow. I am able to work comfortably in a space where I know I am valued, there is no superiority or hierarchy. I hope there is more opportunity for individuals like me to enter Publicis through Multiverse apprenticeships.

I came in knowing nothing, had no clue what I was doing and have come such a long way

I have learned so much over the course of being at Publicis. I came in knowing nothing, had no clue what I was doing and have come such a long way. When I finish, I'm looking to stay at Publicis and it will be nice to continue growing in Publicis.

The apprenticeship has expanded my skills and given me valuable insights on gathering client data, structuring reports and analysing data.

From receiving a brief and creating a media plan, I can independently activate campaigns. I have now taken on more responsibility in the team and moved from simply putting reports together to taking ownership of my own campaigns from start to finish.
University partners
City, University of London

Goldsmiths, University of London

London School of Economics and Political Science, University of London

Queen Mary University of London
Awards
Creative agency of the year – Leo Burnett

Media agency of the year – Zenith

PR agency of the year – Taylor Herring