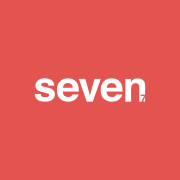 Seven Resourcing
"Building A Better Recruitment Service"
The best way to predict the future is to create it.
UGrad+ is an undergraduate course designed to give young people the perfect opportunity to learn at degree-level while earning. Joining Seven Resourcing you'll have the opportunity to experience and pursue a rewarding career in recruitment with unmatched earning potential and amazing perks. This is recruitment's most exciting opportunity for college/sixth-form leavers. UGrad+ is a crucial part of Seven's ambitious growth strategy and will provide wonderful career opportunities for young people across East Anglia.
Looking for jobs and apprenticeships? We can match you to potential employers.
Just create a UCAS account and fill in a quick form to tell us what you are interested in, where you live, and how far you want to travel.
Subscribe for smart alerts
Seven Resourcing
Seven Resourcing, Adastral Park, 2nd Floor, Oberon House, Ipswich, IP5 3RE
Visit our website
Company information
Headquarters:

Ipswich

Founded:

2011

Industry:

Temporary Employment Agency Activities