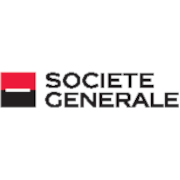 Societe Generale
IMPACT make yours a positive one
Societe Generale UK is a leading financial innovator that creates better, brighter futures through entrepreneurial ideas, sustainable solutions and responsible banking.
Established in 1871 as the first SG office outside of France, our thriving UK business is headquartered from our purpose-built new workspace at One Bank Street in the heart of Canary Wharf and powered by a diverse team of around 3,600 employees. Our comprehensive expertise ranges from corporate and investment banking to private banking services, asset management, prime brokerage and clearing services to vehicle and equipment finance.
Looking for jobs and apprenticeships? We can match you to potential employers.
Just create a UCAS account and fill in a quick form to tell us what you are interested in, where you live, and how far you want to travel.
Subscribe for smart alerts
Societe Generale
London (One Bank Street) - Societe Generale, One Bank Street, Canary Wharf, E14 4SG
Visit our website
Company information
Headquarters:

Canary Wharf

Founded:

1864

Industry:

Banking