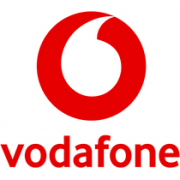 Vodafone
Technology Vodafone Apprenticeships
What's next after school? Want to feel like you can make an impact, have a job and continue your education? Vodafone can help with one of our degree level apprenticeships. With roles in software engineering to network engineering, we have something for everyone.
At Vodafone, apprenticeships are a platform for your generation to go on and own the future, and frankly, we love to see it. As a global tech leader, we connect millions of people and make all kinds of innovations possible – from making the UK's first ever 5G holographic call to #KeepingTheUKConnected during Covid. Our plans for the future are even more promising, and this is your chance to get hands-on and make it happen. With an apprenticeship at Vodafone, you can start one step ahead. Find out more at https://careers.vodafone.co.uk/apprentices.
Looking for jobs and apprenticeships? We can match you to potential employers.
Just create a UCAS account and fill in a quick form to tell us what you are interested in, where you live, and how far you want to travel.
Subscribe for smart alerts
Vodafone
Vodafone House, The Connection, Newbury, RG14 2FN
Visit our website
Company information
Headquarters:

Newbury

Founded:

1982