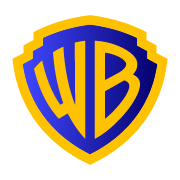 Warner Bros. Discovery
Every great story has a new beginning.
We're excited to announce that Discovery and WarnerMedia have combined to become Warner Bros. Discovery.
WBD is the premier global media and entertainment company offering audiences the world's most differentiated and complete portfolio of content, brands and franchises across television, film, sports, news, streaming and gaming. We're home to the world's best storytellers, creating world-class products for consumers. From brilliant creatives to technology trailblazers and beyond, join us as we step into the next chapter. Here, you'll find information specific to WarnerMedia opportunities. To learn more about our combined organization, please visit wbd.com.
Looking for jobs and apprenticeships? We can match you to potential employers.
Just create a UCAS account and fill in a quick form to tell us what you are interested in, where you live, and how far you want to travel.
Subscribe for smart alerts
Warner Bros. Discovery
160 Old Street, London, EC1V 9WB
Visit our website
Company information
Headquarters:

London

Founded:

1923
What is it like to live in London?
Check out our city guide
Spend your student years in one the world's most cosmopolitan and fashionable cities, where the word 'boredom' doesn't exist.
Learn more