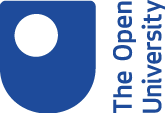 Advertorial feature:
The Open University
Sponsored content
Aliya is a History and Politics student at The Open University. She shares what it's like studying for her degree with The Open University while working for a Member of Parliament. She also tells us how her studies complements her job.
From wake up to 9am: Finding the right morning tune
The alarm rings! As tempting as lie-ins are, I always thank myself later if I get up with the early birds.
As I think about the day ahead and savour a coffee, I scan my diary and emails. It's a working day, so I will focus on my job in the morning and study in the afternoon. I love that my OU course allows me to fit study around my work.
I jump on the tube and head into Westminster. Whether I'm studying, working or exercising, the right playlist always helps me feel positive and pushes me that little bit further. If it's a good morning, I'll shuffle The Cure.
Get started with our beginner's guide to distance learning and find out why students picked this route, plus more.
9am to 11am: Essay inspiration in the post
I'm a Parliamentary Assistant to an MP at HM Treasury (the government's economic and finance ministry).
I arrive in Parliament with enough time to get a warm croissant and some fruit. My mornings are dedicated to my professional work.
By mid-morning, I've made a start on the most difficult to-dos on my list; these are often the little tasks that have rolled over from the previous day.
Once I'm on top of any emails and correspondences, I check the post for interesting research papers, political magazines or even books that have arrived. Recently, I found an edition of Prospect magazine useful for an essay which required an analysis focusing on the prime minister. I know how lucky I am to work in such a stimulating environment, and for an MP who endorses me putting as much energy into studying as I do into working.
A productive morning creates enough headspace for the afternoon when I transition to my university work.
11am to 1pm: A quick break
Whether working or studying, it's important to find a reason to get up and take a break from the computer screen.
I might head up to a colleague's office or check in with my team, before putting the kettle on.
With an all-important cup of tea, I take a look at the day's debates and readings in Parliament, or trawl through recent business papers and motions. This detail often complements my degree learning really well, or dovetails topics I can discuss in more depth through my assessments.
Discover how distance learning works including how you're taught and assessed, plus what support is available.
1pm to 3pm: Mentored by a Minister
At this point, my pressing tasks have been dealt with and I will find a bite to eat.
I always keep fruit on hand and some pistachios tucked away in my office, to keep me going on busy days.
I am very lucky that my colleagues are hugely supportive of my academic work. The Minister I work for is always on hand to recommend great books or discuss key ideas that I'm exploring through my academic research and writing. He is an amazing mentor and supporter.
As an extrovert, I recharge very easily just by being around people or engaging with others. I notice this even virtually during The Open University's online lectures or group video calls with fellow students. Talking and bouncing off others' ideas gives me a real boost, so I make an effort to chat with colleagues every day and schedule regular calls with my university peers.
Find out how employers view distance learning degrees including career tips and insights from real employers.
Towards the afternoon, I like to head out of Parliament to seek some green; my usual spot is St James' Park. It's also a lovely place to finish any university reading, so I might find 20 minutes here to catch up on this.
Image: Aliya takes a break and gets some fresh air during the afternoon.
Pick up more remote study tips including what makes a comfortable study set-up and how to look after your wellbeing.
5pm to 7pm: Switching from work to study mode
I finish up with my parliamentary work and utilise my workspace for university study.
As the afternoon draws on, I dedicate at least an hour to my OU course as the office empties.
Through distance learning, I am able to juggle aspects of my life that are equally important but so different. Giving your full attention to one without worrying about the other is essential. I work hard to ensure my career and academic life complement each other.
Before I leave, I'll write a to-do list for the next day. This helps me stay on track and jump straight back in the following morning. Lists also help me realise how much I've accomplished that day, which in itself can be the motivating boost I need to tackle my evening university tasks.
7pm to 9pm: Studying on the train home
During the week I live in London, but I love going back home to see my parents in the countryside.
Parliament doesn't sit on Fridays, so I often return home on Thursday evening for the weekend, and work from home the next day. It's really handy that there's a copy of all my Open University materials online because it means I don't have to travel with papers or heavy books.
If I have a lot on or an upcoming Tutor Marked Assessment, I find the train is a great place to study. With my headphones on and a good window of time, I enjoy reading and essay-planning while commuting.
Finally home, I enjoy an evening walk with my vizsla. I look forward to some long walks and catching up with friends and family over the weekend.
Image: Aliya's cat makes a great study buddy!
9pm onwards: Calls with friends (and even lecturers)
There is a social side to university, even when you're distance learning.
In the evening, I'll often ring a fellow student to talk about an upcoming lecture but it's also good just to check in as friends and enjoy a chat. We also talk about our latest tutor feedback. My lecturers have been great and always find time for a phone call.
Having never enjoyed rigid educational settings, The Open University, together with my working world of parliament, allow me to truly develop and grow myself. It's amazing that I can dedicate myself equally to both my education and career.
It's time to set my alarms and switch on a podcast as I wind down, feeling lucky to have created a work/life/study rhythm that suits me so well.
Learn more about distance learning