Framestore
Apprenticeships offer the chance to earn while you learn, and get a qualification at the same time. You'll also gain valuable work experience at some of the biggest companies!

Want to learn more? Check out the story of an apprentice at
Framestore
, an organisation who create scenes for some of Hollywood's biggest pictures, such as Captain Marvel, Fantastic Beasts and Where to Find Them, Avengers: Infinity War, and the record breaking sequel, Avengers: Endgame.
'When I was 11, I went and saw 'The Avengers' for the first time in the cinema with my brother. I was inspired so much by how things were created behind the scenes. From then I knew I always wanted to get into film, but more specifically visual effects.

'Not being very academic and coming out of school with only two GCSEs (luckily, they were my English and maths), I stayed on at sixth form, unsure with what I could take as my next step. I always had a passion for creating my own visual effects at home on my computer, but I wasn't really enjoying sixth form.
'So, I decided to take the year off to work on my portfolio. As I was progressing with my work, learning from all the different software from online tutorials, I was still stuck with how I could pursue it as a career. I did see university as an option, but with the grades I had, I was only able to rely on my portfolio to get me through.
'I went around emailing different VFX companies asking for work experience, but instead they suggested applying for the apprenticeship. I didn't really have much knowledge of what an apprenticeship was at that time or how it worked. The more I looked into it the more it appealed to me; learning while earning, working with professionals, gaining higher qualifications, and getting the opportunity to get into the industry. So, I signed up and sent in my application. A few months had passed, and I got an email inviting me down to the interviews with all the different visual effects companies. It was quite intense when it came to being in front of a panel with all the employers.
'The week after the interview, I got offered the apprenticeship as a junior 2D artist by Framestore, and I was over the moon – I couldn't wait to get started.
'Since being on the apprenticeship at Framestore, I have been so happy. I've enjoyed every single minute of it, I've learnt so much within the industry, and getting the chance to work on huge blockbuster films is a real dream come true.'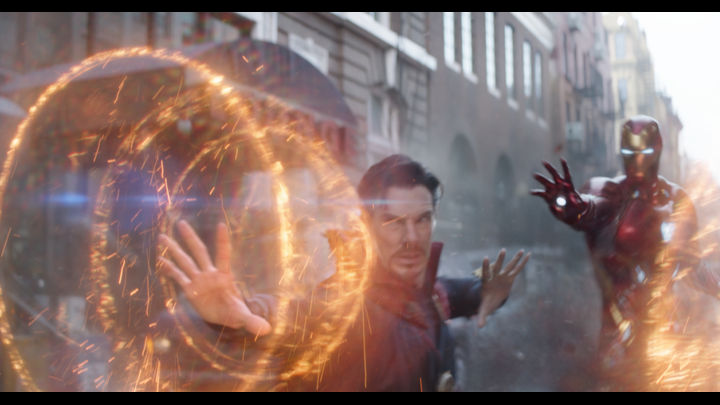 © MARVEL 2019
---