Charlotte Stevenson
When you first move into your accommodation at university, there are a lot of things that you are going to need to get used to. One of the biggest differences between being at home and living alone is that you are going to have to do your own weekly food shop. Despite everyone helping out at home with the groceries every now and again previous to this point, doing it for yourself frequently and getting used to the budgeting aspect can be quite an unexpected leap to begin with. So don't worry too much if this is something you struggle with at first as we all start out this way and build ourselves up.
In terms of your first food shop once in your accommodation, don't go too over the top - you have all the time in the world to experiment with recipes over the next year. For now though, keep it simple. Here are some of the musts when it comes to stocking up your fridge for Fresher's week:
Start with the essentials
1. Plenty Of Fruit + Veg

Fresher's flu is likely going to hit you hard, what with being in a new place surrounded by lots of new people. It's not if you get it but more so when. However that said, I did manage to avoid getting it last year! To give yourself the best chance of a speedy recovery and of keeping healthy, make sure that you are eating plenty of fruit and veg.

You can mix it into your diet subtly (e.g. a few raspberries on your cereal) but be sure to stick to that 5 a day recommendation. You'll feel much more energetic and focused as a result, which is really handy for those tricky early lectures.

2. A Water Bottle

Not so much a grocery but certainly an investment you should make when you head out to the shops early on. A good quality water bottle will save you so much time and money because it means you have free, immediate access to a drink all day long. Especially as there are likely water fountains pretty much everywhere on your campus meaning you have constant free refills! Plus, did you know that hydrated brains are 25% more efficient overall? Something which will definitely come in handy during exam preparation.

If you aren't a big fan of plain water, you can always purchase a bottle of squash so that you can add a bit of flavour to your drinks. I like to keep a jug of water with lemon slices in the fridge to fill up my bottle before class which adds a crisp flavouring without being too heavy to tolerate early on in the day.

3. Milk + Cereal

You're going to be dreading getting out of bed for those early morning lectures by the second week, trust me. Early mornings are never fun, especially if you wake up late and miss out on the chance to eat. Milk and cereal is a traditional go to breakfast for a reason - it is a life saver when you have only 5 minutes to get up and go on a jam packed, ridiculously busy day.

Depending on your budget, there will be different options. Personally, because of my nut allergy, I find the best options available are usually a standard box of plain Kelloggs or Aldi's own (the latter of which is consistently cheap and perfect for a low budget shop). Having a few cereals to choose from can add a little motivation to eating also, so it can be a good idea to have two or so boxes on offer to choose from each day.

4. Eggs

Eggs are another go to for your refrigerated breakfast supplies because there is a never ending number of recipes you can use to utilise them. Fried, scrambled, boiled or in an omelette form, this is one of those foods which is friends to all students. Begin (or end) your day the sunny side up!

5. Bread

Keep bread in for everything from sandwiches to toast for midnight snacks during deadline season. As with the previous two options, there are so many different ways you can mix bread into recipes and it is full of all of those things you need to be getting into your system.

Again, for both health purposes and to keep things a little exciting, it can be useful to have a variety to choose from. Keep brown and white bread in just in case you want to try something else. However this said, bread can be fairly expensive and quickly goes out of date so it can be useful to find a cheap option and stick to it. For those with allergies, Warburtons are a fairly good and reliable brand to stick to as is Hovis.
Find your new uni halls and get all the advice you need by checking out our student accommodation site!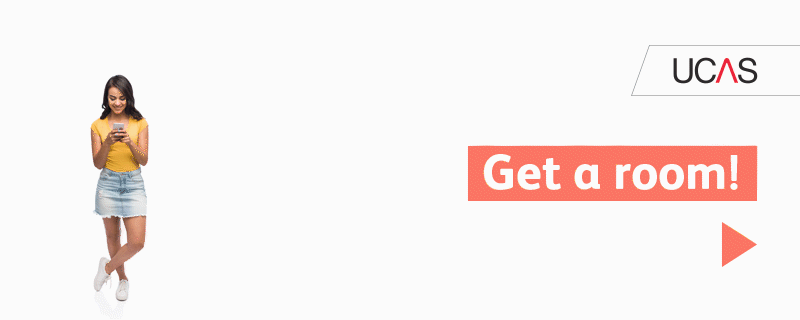 ---