Chiropractors manipulate joints, bones, and soft tissue to control pain/prevent recurring injuries.
---
What does a
chiropractor

do?

A chiropractor's day-to-day work may include:
using your hands to treat disorders of bones, muscles, and joints
manipulating the spine
treating neck, back, and shoulder pain
treating sciatica and leg problems
helping clients with sports injuries, poor posture, and joint and muscle pain
making sure your client's condition is suitable for treatment
discussing their symptoms and health problems in detail
carrying out examinations, sometimes using x-rays or blood tests
designing a programme of treatment for each individual client
giving advice on lifestyle, diet, and exercise to support recovery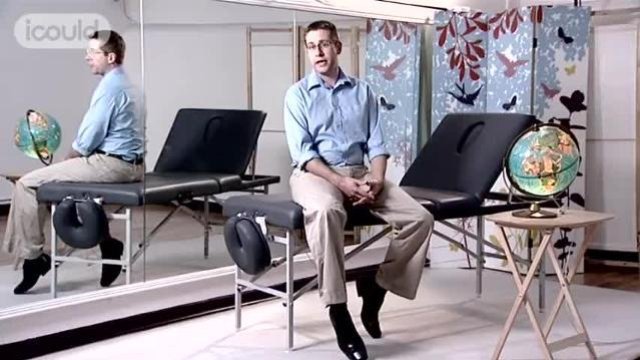 ---
What do I need to do to become a
chiropractor

?

You'll need to complete a four-year degree or postgraduate master's course recognised by the General Chiropractic Council.

This involves three years of full-time study, and one year working under supervision.

You may be able to take an Access to Science course if you do not have the degree entry requirements.
Entry requirements
You'll usually need:
five GCSEs at grades 9 to 4 (A* to C), including English, maths, and a science
three A levels, including two sciences
Volunteering and experience
You'll need to get paid, or unpaid, experience of working with a chiropractor before applying for a course.
You'll also find it useful to get experience of working in a health or care role. You could contact the voluntary services coordinator or manager at your local NHS trust for more advice.
Requirements
You'll need to pass enhanced background checks.
Registration
You'll need to be registered with the General Chiropractic Council (GCC) before you can work as a chiropractor.
---
---
Where to find out more
---
Where could I be working?
You could work in a therapy clinic.
---
Career opportunities
With experience, you could set up your own practice. You could also move into education, or specialise in sports medicine, rehabilitation, neurology, or research.

Contains public sector information licensed under the Open Government Licence v3.0
---